Steve Vai smiles at us in the crowd.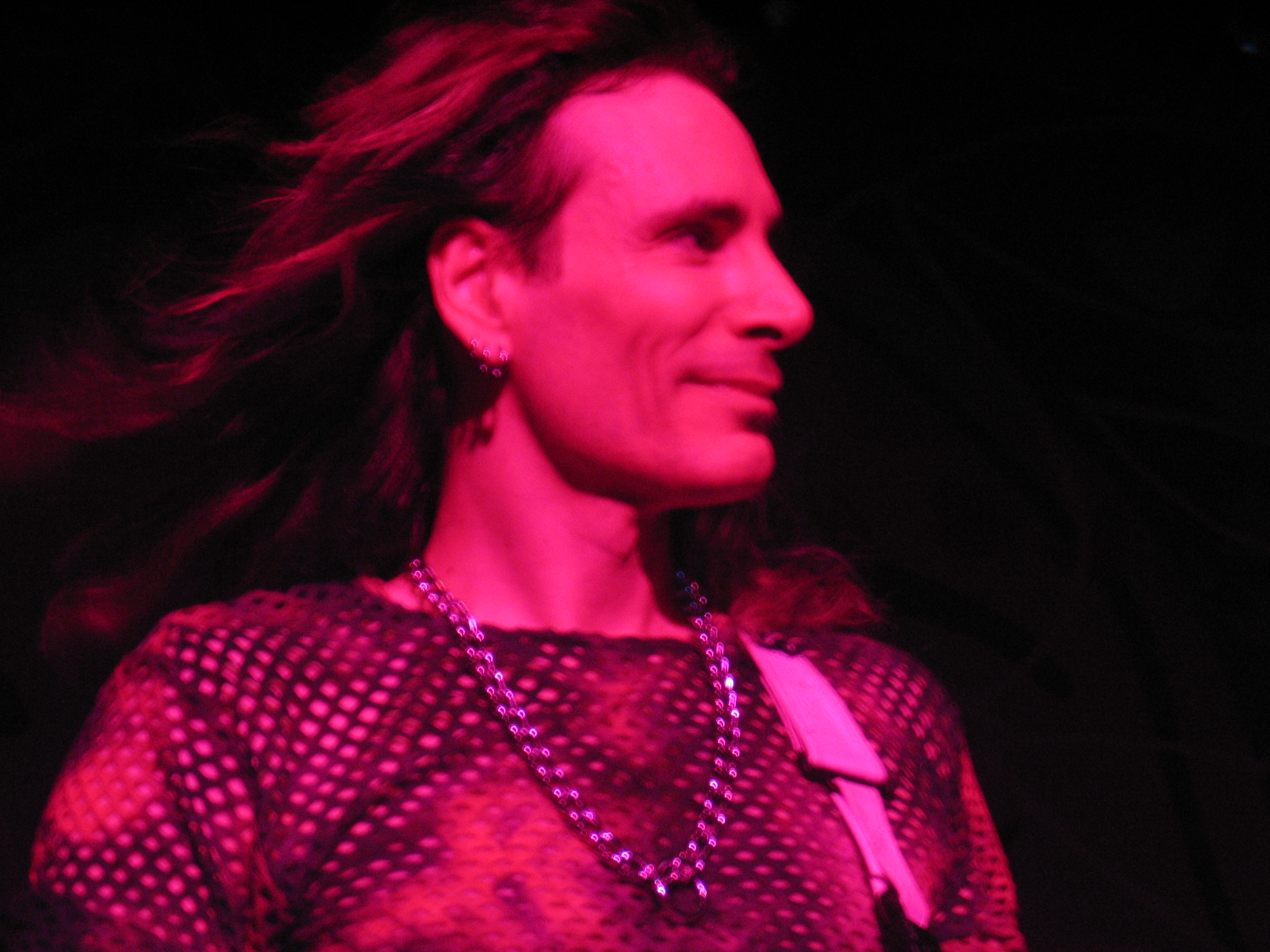 You can tell how much he appreciates his fans.
All concert pictures used with permission from fellow Steve Vai fan, Glen Mercer. Thanks again Glen!


Steve's hair blowing as he wails on his guitar.
He plays an Ibenez "Jem" guitar. A custom one he designed.
The big finish where they play each others guitars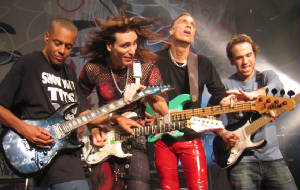 left to right: Tony McAlpine, Steve Vai, Billy Sheehan (bass), and David Weiner
Steve playing his Jem guitar nicknamed "Evo"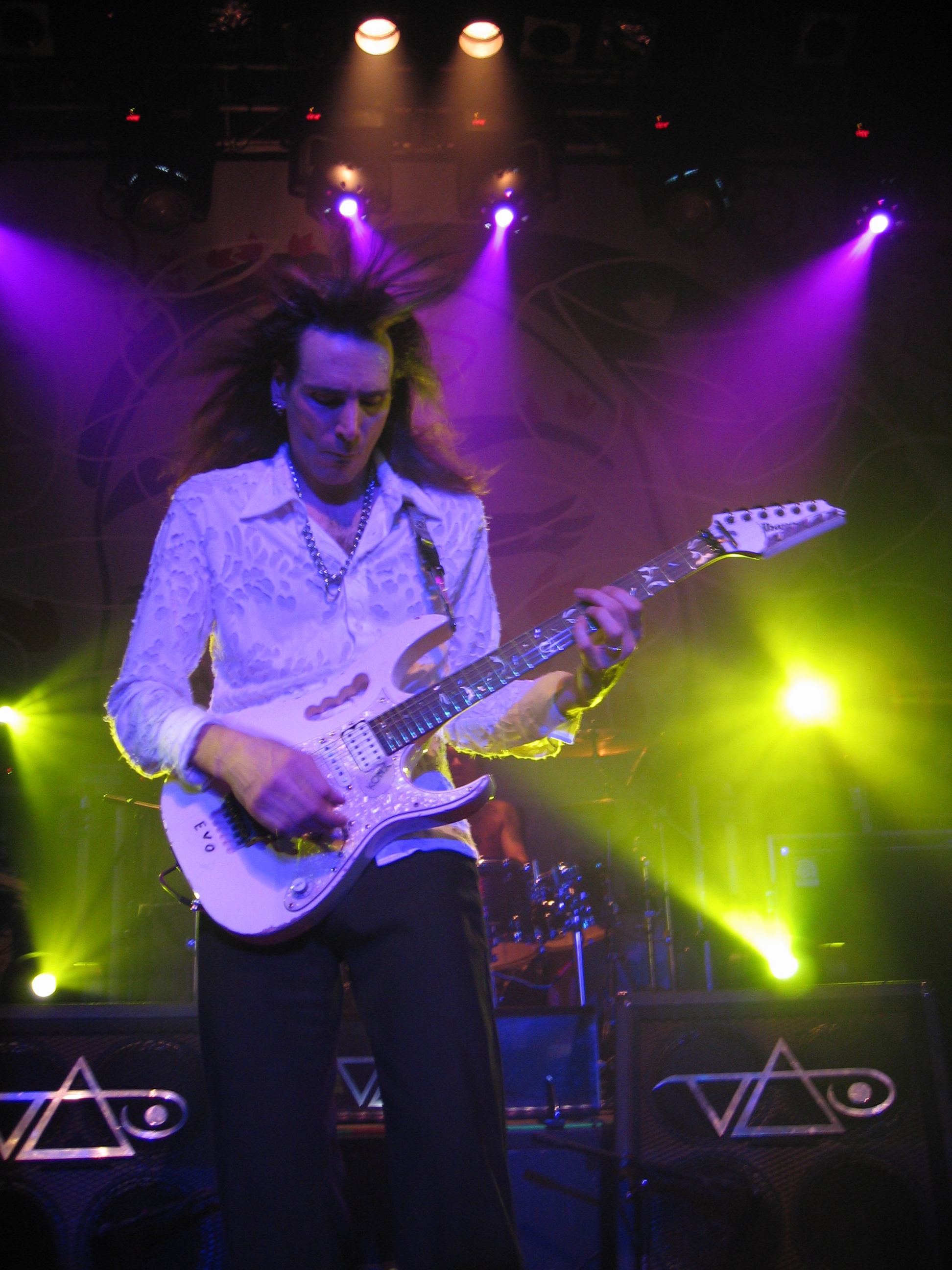 There was some nice lighting on the stage around him

Steve playing a custom double neck Ibanez guitar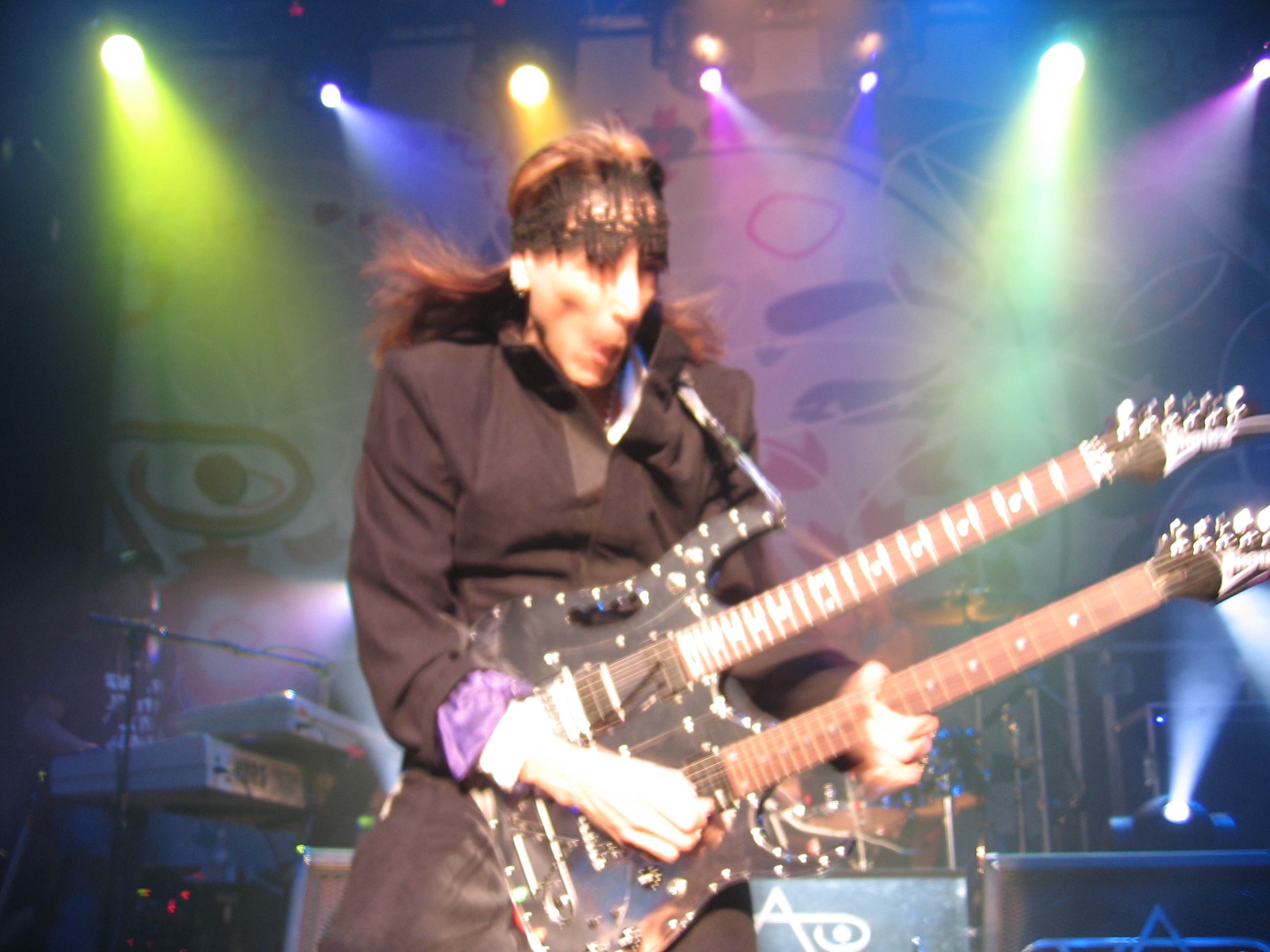 I remember this was when he first came out on stage
Steve jamming with bassist Billy Sheehan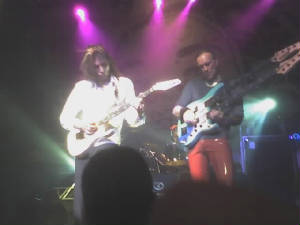 They've been friend since first playing on David Lee Roth's solo albums in the 1980's
He and his band played a great show..over 3 hours!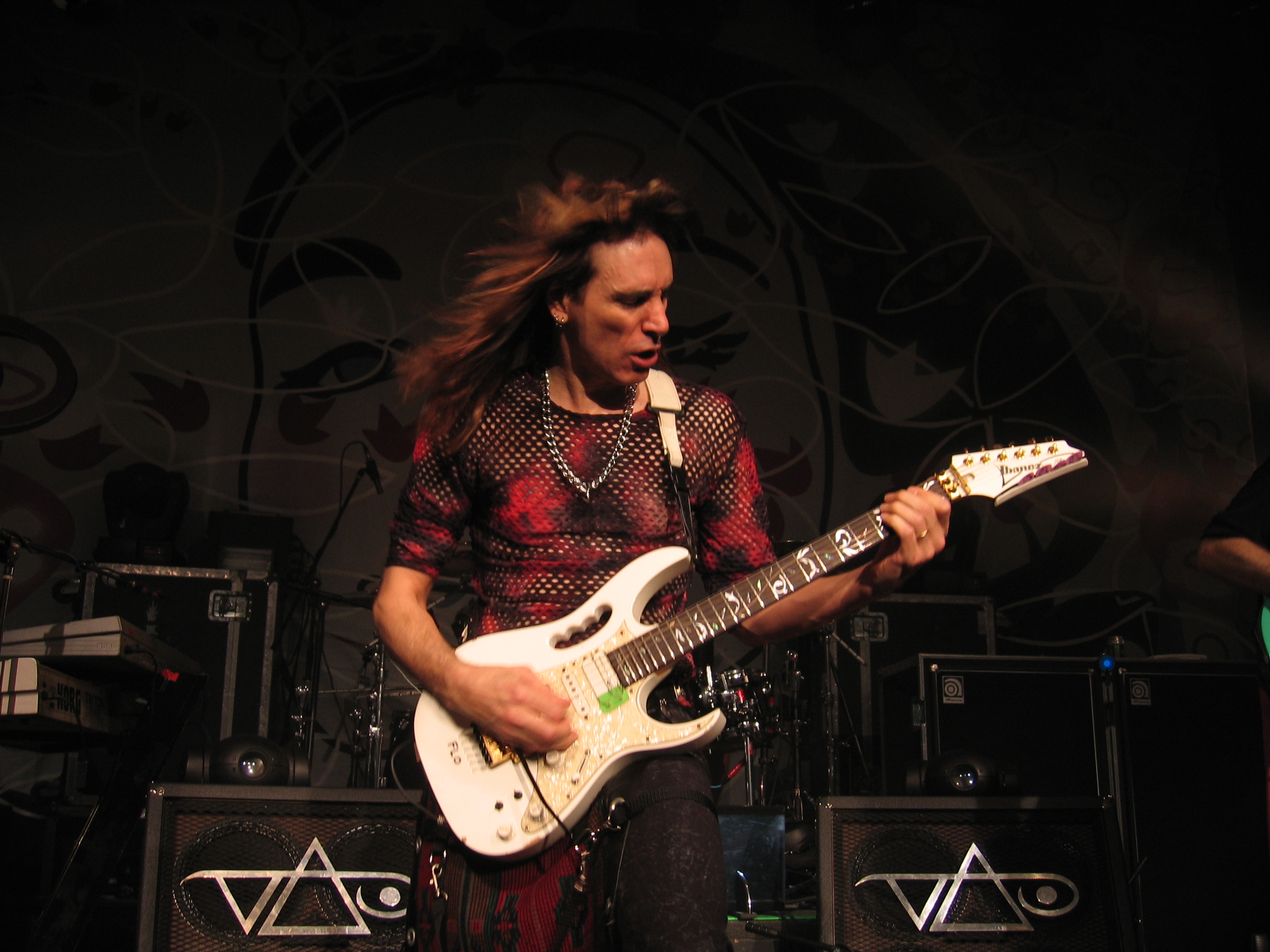 It was so great seeing him after being a fan of his for over twenty years!
Steve Vai's music is both enthralling and beautiful. He mostly plays instrumental guitar songs. He does sing on a few songs. He has a great backing band behind him with Tony McAlpine and David Weiner on guitar, his long-time friend Billy Sheehan on bass guitar. By the way, they played together with David Lee Roth on his first two solo albums, "Eat 'Em And Smile", and "Skyscraper". Check those out for some of Steve's great early work! Finally Steve has a "new kid" on drums. His name is Jeremy Colson. He turned 28 years-old on the day of our concert in New Orleans. This concert will be an experience I'll never forget. I hope to see Steve again someday in a better seat! It was hard to see sometimes from the balcony. But, it was still an awesome concert.

The souveniers I got at the concert.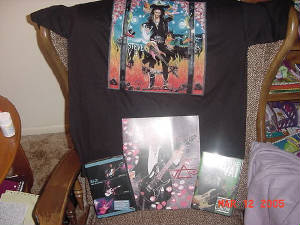 A t-shirt with Steve's "Passion And Warfare" album art on it, a tour program book, and a Live DVD.



"That little Stevie Vai. What a nice little boy!"