Here are some pictures of our homes after hurricane Katrina hit Slidell, LA. The deadly eyewall of the hurricane passed over our area, after going over New Orleans. I'm thankful we still have homes to return to, with very minimal damage. Click your mouse on each picture and it will come up in the larger actual size.
The front of our apartment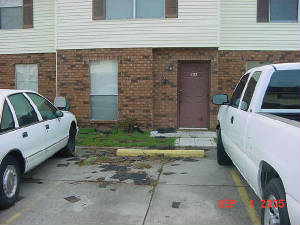 my car is on the left and looked fine
This is our back porch of our apartment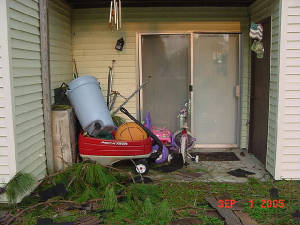 Skai's toys and our trash can look to be okay
This is the back balcony of our apartment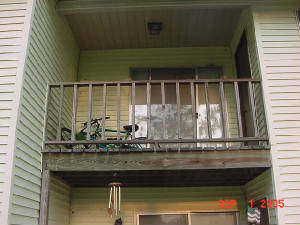 Our two bikes up there look okay

Shingles missing from other apartments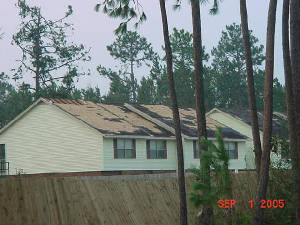 We're very blessed our apartments were not heavily damaged or flooded.
One of the front doors at Best Buy in Slidell, LA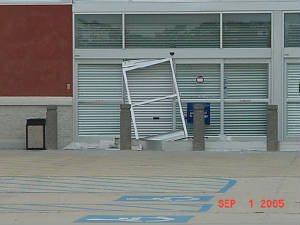 It is broken, and water may have got inside the store.
The front of Best Buy in Slidell, where I worked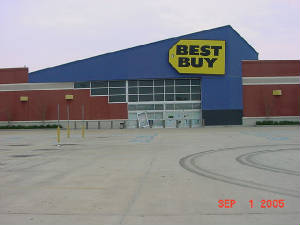 There appears to be no major damage
From left to right: apartments #133 down to #131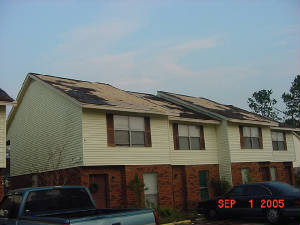 Our aparment is in the middle. It's apartment #132.



The Slidell water tower...it is still there.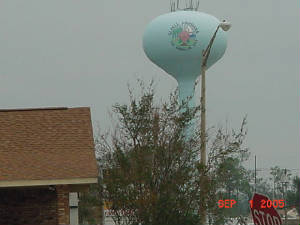 It was rumored to be gone, but it is not.
Enter supporting content here
The Slidell water tower in background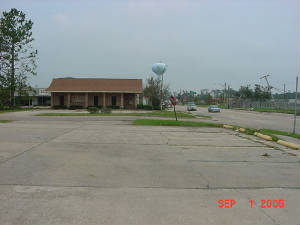 As seen from Robert Blvd. in Slidell, LA.