These are pictures of Julie's parents, David and Barbara Doherty's house. It is a few blocks behind our apartment in the Lake Village subdivision in Slidell. Click your mouse on each picture to see it in the larger actual size.
These are limbs on their roof.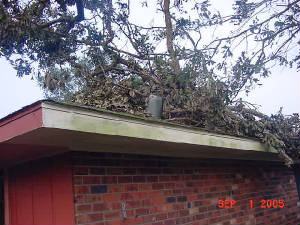 David said there appeared to be no holes in the roof.
E
This is the right side of the house from the back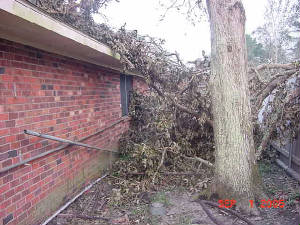 If you are looking at the house from the backyard.