Me and my oldest, best friend....Boyd LeJeune
We've known each other since 1984! He's a science teacher at Franklin High School in Franklin, LA.
Boyd is practically a Buckley brother. We've been friends for over 20 years. The running joke is when Boyd would spend the night on Friday nights we'd always have spaghetti for dinner. So we'd all say when he came over it must be time for spaghetti!

Skai's chocolate face!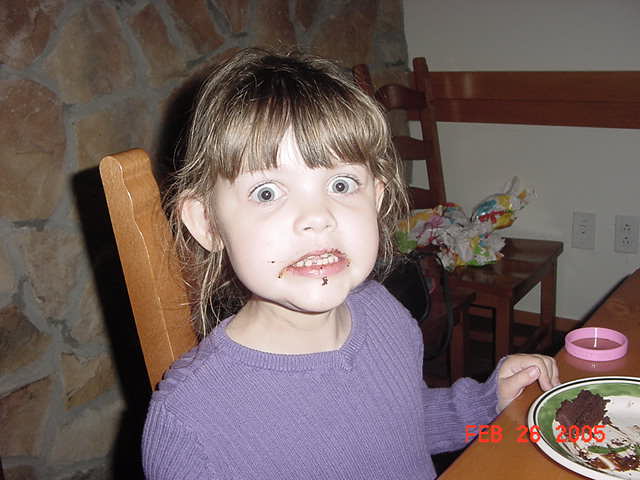 She really enjoyed her cake at Olive Garden for her birthday!

The Buckley clan
We finally all got together for New Years day 2005.
Pictured left to right: Scott, and his wife Jenny, Dad/Tom and Mom/JoAnn, Mike and his wife Julie, Patrick and his wife Lisa (holding their daughter Katherine Grace). The kids on the front row: Skai, Patrick's two sons Andrew and Matthew.